Bachelor of Arts in Global Studies (B.A.)
Program Options: Major, Minor
Specialized Emphases: lntercultural Ministries, International Business and Economic Development, International Relations and Diplomacy, and General Global Studies
There has never been a greater need to gain a broad global perspective. As the world continues to change, it is crucial for Christians to understand and wisely relate to different cultures. The Global Studies major offered through the School of Humanities and Social Sciences is built on a foundation of international politics and history, breaking down ethnocentrism and giving students a global perspective on cultures throughout the world.
The Global Studies major is an interdisciplinary course of study for students seeking to work, study, or minister in an international setting. Students choose choose from one of four emphases based on their desired career goals. Additionally, you may combine the Global Studies major with any number of different minors to help you customize a program in your area of interest.
Global Studies at CCU
Global Studies majors approach global problems with the spiritual needs of our world seen as a high priority. What we aim to do in the world should fit with what Christ is doing in the world.
While our Global Studies faculty aim to prepare students for the world, they cherish the values of the Christian and Western tradition and seek to produce students that appreciate our American heritage.
Global Studies majors at CCU are given many opportunities to see the world through study abroad programs, mission trips, and academic trips. There are numerous opportunities to do missions work in almost every part of the world.
What CCU Alumni Say
Gillian Foster Wilkinson '14
"I provide operational training assistance at HOPE International, a 16-country Christ-centered microfinance network that delivers financial services in undeserved communities. The interdisciplinary nature of the Global Studies program prepared me to work within diverse historic, cultural, and politico-economic realities as I support a global team and regularly travel to Burundi, Rwanda, the Republic of Congo, Ukraine, and the Philippines. My time at CCU ignited a passion for promoting human flourishing and engaging with the dynamic imago dei reflected by peoples and cultures around the world."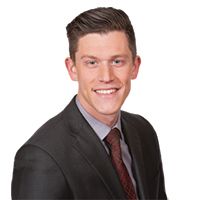 Benjamin Colter '10
"When I came to CCU, all I wanted to do is rock climb. Knowing that a degree was important, I chose to pursue Global Studies. I figured I could either join the FBI or become a missionary. My experience at CCU changed my life and motivated me to learn. I was taught to think outside of the box and to approach life without limits. My connections and work ethic from CCU led me to serve as aide to state senators, work as an intelligence analyst in Washington, D.C., travel around the world for international business development, and eventually led me to Janus Henderson Funds — where I manage the D.C., Maryland, and Virginia area as an associate director for the firm."
---
About the School of Humanities and Social Sciences
The School of Humanities and Social Sciences is united by a commitment to academic scholarship and the integration of faith into the learning process, helping you become an informed Christian scholar who is ready to lead and to make an impact on the world as you prepare for a career in humanities or social sciences. Academic programs provide excellent in-class instruction as well as relevant and experiential assignments designed to help you gain the skills and knowledge required for your chosen career.
The Humanities and Social Sciences faculty is dedicated to you as an individual student. Our professors are intelligent scholars and gifted teachers, but they are also mentors who care about helping you grow. You'll take courses in communication, psychology, and social science and will be able to apply what you are learning in the classroom by participating in academic clubs, attending professional and academic conferences, taking advantage of internship opportunities, and by studying abroad.